Serving Tulsa For Over 45 Years!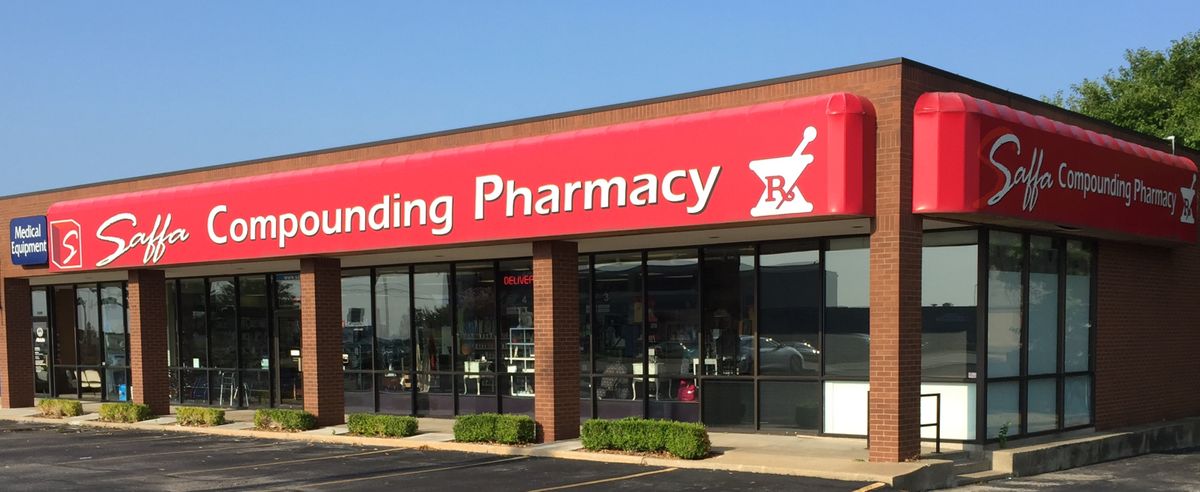 Saffa Pharmacy is one of Tulsa's oldest, family owned and operated independent pharmacies. We have served generations of families in the city of Tulsa and its surrounding communities since 1972.

At Saffa Pharmacy, we go above and beyond for every patient. It is our goal to serve our community and to help you feel like family when you call or visit our store. Our focus is to be more than big retail pharmacy providers and other independent pharmacies. Saffa Pharmacy provides retail medications, over the counter items, durable medical equipment and a unique selection of gift items. We specialize in compounding services. We have the ability to customize prescriptions for each individual patient, including your pets.

We are fast and friendly, offering prescriptions to be filled in under 10 minutes. We offer curb side service. No need to get out in bad weather or when you are feeling ill. Just call 918-492-4242 for immediate assistance. We always greet our customers by name and welcome a friendly conversation. Remember we can also line up your medications to fill together and deliver monthly to your home or business. No need to worry or remember, let us help relieve the stress!

At Saffa Pharmacy, we know our patients are busy, and we want to help you make the most of your health and wellness! Do you prefer to refill online? We offer the ability to refill your medications from your computer, tablet or even your smartphone (Apple or Android devices). Also, be sure and follow us on Facebook (@saffapharmacy)! We enjoy staying connected with our families and patients. We will even post about special events and notify you when there are new unique items and gifts in the store.

We appreciate your business and thank you for trusting us with the health of your families and all of your pharmacy needs. Please feel free to call 918-492-4242 or come by, grab a coffee and let us help with any questions or concerns. Our friendly and knowledgeable staff will be ready and willing to help.